Hunt's Church
Travis Knoll                                                      2017-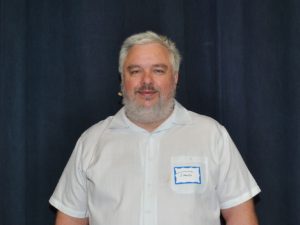 Travis Knoll started with Hunt's Church in 2017 after 21 years of ordained ministry in preparation for serving God in this great congregation. He and his wife, Sarah, have 3 boys, Dean, Caleb, and Lewis.  Travis is a graduate of Wesley Theological Seminary and UMBC.  Born in Italy, with sojourns in many exotic places like New Jersey as a child, Travis has lived and worked in Maryland most of his life.  Travis and his family are blessed and grateful to serve God here at Hunts with so many faithful and dedicated members and fellow disciples of Jesus.
Gary Sheffield-James                                    2008-2017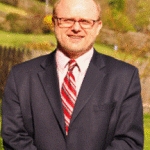 Gary Sheffield-James served  Hunt's Church from 2008-2017.
Mary Putnam Roberts                                   2002-2008
Diane A. W. Crider                                        1996-2002
Diane Crider served  Hunt's Church from 1996-2002, having been ordained elder in the Baltimore-Washington Conference in 1982.  Diane is a graduate of UMBC and Wesley Theological Seminary in Washington, D.C.  Since retiring from full-time ministry, Diane has served as one of the pastors of the Protestant Faith Community at Oak Crest Village in Parkville for four years, served as a part-time short term interim pastor in four United Methodist churches, and substitutes for vacationing clergy.  She and her husband reside in Timonium and relish time with family, traveling, gardening, and golfing.
Dr. Jarrett Wicklein                                       1992-1996
Dr. David A. Highfield                                   1983-1992
Pastor David Highfield  retired from the United Methodist appointment system in 2007. His last full-time appointment was as lead pastor of Westminster United Methodist Church from 1992-2007. He is a graduate of West Virginia Wesleyan College, Wesley Theological Seminary, and earned the Doctor of Ministry degree from Lancaster Theological Seminary. During retirement Dave is enjoying community service, hobbies, family time, travel, singing, occasional interim ministries, and preaching. He and his wife Conni are parents, grandparents of ten, and live in Westminster. His email is davidhighmd *at* gmail.com
Edward R. VanMetre, II                                 1969-1983
Richard Nowers                                             1965-1969
Gerald Zimmerman                                        1964
Clifford Cunningham                                      1962-1964
Forrest Ferris                                                  1959-1961
Charles M. Robinson                                      1946-1958
Noah Clough                                                   1942-1945
Louis M. Young                                               1938-1941
John Stacks                                                     1934-1937
John E. Holt                                                     1929-1934
William Lewis                                                 1925-1928
Frank Isaac                                                      1922-1924
C.E. Smith                                                        1920-1922
Solomon German                                            1918-1920
U.S.A. Heavener                                              1914-1917
Howard Thompson                                          1910-1913
H. Wilson Burgan                                            1908-1909
Hunt's & Stevenson Churches
H. Wilson Burgan                                            1907-1908
Hunt's Circuit                                                  1883-1906
Brooklandville Circuit                                    1870-1883
North Baltimore Circuit                                 1855-1870
Summerfield Circuit                                       1838-1855
Baltimore Circuit                                            1773-1837