Certified Food Service Manager – Level II
Anyone interested in helping in our kitchen crew during events can help even more by obtaining their Food Service Manager Level II certification. Here is a link to the Baltimore County website with more information on how to get certified. To register for a class, please download and complete this registration form. The class is one day and at no cost, and the certification is good for 2 years. Here is the coursebook, if you'd like to see what the training covers. Don't accidentally register for the Level I class; that one is for restaurants.
Hunt's Church cares about our congregation.
Our Church Council has adopted a Safe Sanctuaries Policy and Sexual Abuse and Molestation Prevention Policy intended to protect our youth and vulnerable adults. You may download both policies here. As part of the Safe Sanctuaries Policy, we require background checks  and adherence to the sexual abuse policy from all nursery attendants, Sunday School teachers, counselors, and other volunteers responsible for youth and vulnerable adults. The Registration Application for the background check and locations of authorized centers conducting fingerprinting and background checks are available for download.
Sexual Abuse and Molestation Prevention Policy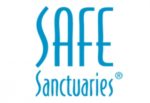 Safe Sanctuary Policy Revised July 17, 2013
Fingerprint Locations for Maryland 06-2013
To contact us:
Hunt's Memorial United Methodist Church
W. Joppa and Old Court Roads, Riderwood, Maryland 21139 USA
Phone: (410) 339-7770; Fax: (410) 339-7790
Last modified: 04/10/2009
Contact Church | Contact Webmaster
© Copyright 2009 | All Rights Reserved |